Name:
Yushiro Gowa
Alias:
Seishin
Age:
19
Gender:
Male
Side/Faction:
Celestial Being
Nicknames:
N/A
Looks:
Normally:
Flight suit: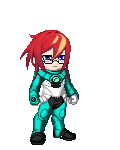 Angered: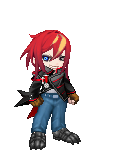 Nationality:
North America
Family:
All family deceased.
Personality:
Yushiro is, if anything, calm. Nothing seems to actually get to him. When he fights in his Gundam he doesn't throw a single punch until his opponent attacks first. His nature is almost pacifist-like. He will never start a fight of his own freewill. But through this calm exterior lies a very powerful evil. He has created a second him that holds all of his anger, hate, and rage. This "Yushiro" he talks to as if it's another person in the room. This "Yushiro" normally only takes hold in battle if the calm Yushiro hurt badly. However, both forms of Yushiro will protect his friends and teammates until the last breath drawn.
Mobile Units:
Gundam/Mobile Suit:
GAT-X105+AQM/E-X02 Sword Strike Gundam
Mobile Armor:
N/A
Support Craft:
N/A
Special Characteristics:
Split personality
History/Background Story:
Yushiro was born on 2293 A.D. Yushiro lived out his childhood as a fairly normal one in North America, a mother and father , and a sister. Yushiro left his town when he was about 15 to see what lies beyond it. He had come back a year later, but his town had been destroyed leaving nothing but ruins. The reason why his town was destroyed, well, he had no idea. When passing through the ruins of what was once the town he knew so well he had passed many corpses, some of them were people he knew, and many piles of bones. He left the town again not a day later to find out why his town was destroyed.
When he had found out what had happened to his town two years had passed. His town was destroyed due to war. All of the rage and hate that he had felt towards this just suddenly seemed... senseless, this had created "Yushiro", a second personality absorbing all of the rage and hate of Yushiro. Once he had accepted the fact of his family's death, he joined Celestial Being in hopes of stopping all war.
It has been a full year sense Yushiro had joined Celestial Being. And his Gundam has gone over quite a few modifications to get to where it is. "Yushiro" has hardly ever been released.
Rp Sample:
Yushiro sits in his Sword Strike Gundam looking at his opponent. His opponent sits in a GN-007 Arios Gundam. Yushiro waits for his opponent to attack, quickly his opponent pulls out a GN twin beam rifle and fires. Yushiro dodges the shot, but the SSG (Sword Strike Gundam) receives some damage on its right shoulder. Yushiro's opponent puts the beam rifle away and rushes at Yushiro drawing its two beam sabers. Yushiro draws his two Armor Schneider Combat Knifes. "Combat knives against two beam sabers, your an idiot to think that you can win!" His opponent yells. "Why don't we just see how this plays out." Yushiro says.
The opponent nears Yushiro, in a flash, Yushiro passes by his opponent. "What the hell?!" Yushiros opponent yells confused. "Your very loud." Yushiro says. Sparks come from the abdomen of the GN-007 Arios Gundam. "What the hell's going on, what did you do?!" His opponent asks. "Cut your gundam in half, if that's what your asking about." Yushiro says flying off before his opponents gundam explodes leaving much ruble from what was once an GN-007 Arios Gundam.
Character Theme:
Yushiro: Losing Your Memory- Ryan Star
"Yushiro": The bird and the worm- The used